afterallthistime
I've been quiet. I apologize? The silence started because was busy and has continued thus because I'm feeling down. Not for any particualr reason, and not, like, depressed, just -- down. Sluggish. Disappointed with myself. Tired. I would bet money that a good chunk of it is the weather, and a side effect of the weather is that I haven't been going to the gym, which also makes me sluggish. I know once it warms up a bit I'll feel better, I always do. It's just a long road there, you know?
Speaking of working out, I want to change up my routine. Does anyone know a lot about working out, or know any communities, etc. where I can get some advice as to what I should be doing with regards to diet/exercise with my new fitness goals?
I'm on vacation until Feb. 25th. I managed to get all the laundry done today as well as the bedsheets and finally got the bathroom done (with help from my husband). I've been working on an About Me entry and a sort of Who's Who entry for LJ for my excursions to

add_me
, and I've been working on my charms. These are the ones I've done in the last two days,
charms based on sexual and gender identities and tangentially related such things.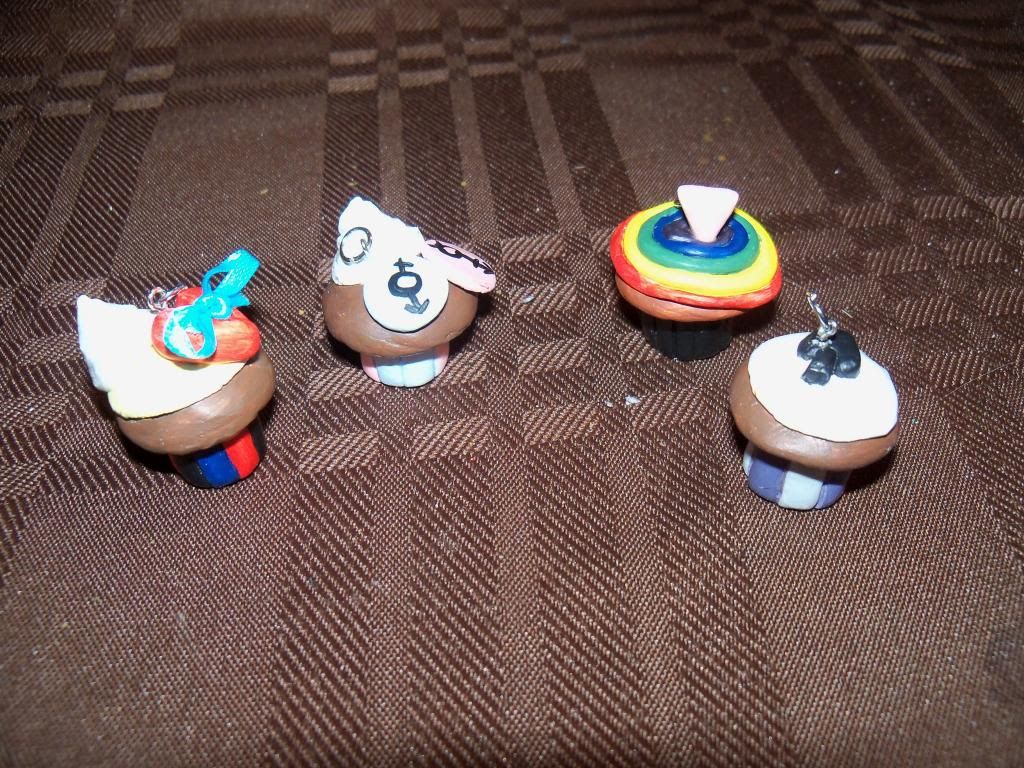 From L to R: polyamory, trans*, gay/lesbian, and asexual. I'm currently waiting on bisexual, agender/neutrois, demisexual, and genderqueer to dry. I'm also trying to find something I can do for intersex, polysexual, and genderfluid. Suggestions for other genders and sexual identities to include are welcome.
I also opened up a Storenvy account to sell my charms, but it'll be closed for a while, until I get a few of each charms finished.
Hopefully I'll be in a more energetic/positive mood tomorrow. One can only hope.